About the Book:
Title: Let It Be Me
Series: Misty River Romance, A Book #2
Author: Becky Wade
Publisher: Bethany House Publishers
Release Date: May 4, 2021
Genre: Christian Contemporary Romance
The one woman he wants is the one he cannot have.

Former foster kid Sebastian Grant has leveraged his intelligence and hard work to become a pediatric heart surgeon. But not even his career success can erase the void he's tried so hard to fill. Then he meets high school teacher Leah Montgomery and his fast-spinning world comes to a sudden stop. He falls hard, only to make a devastating discovery–Leah is the woman his best friend set his heart on months before.
Leah's a math prodigy who's only ever had one big dream–to earn her PhD. Raising her little brother put that dream on hold. Now that her brother will soon be college bound, she's not going to let anything stand in her way. Especially romance . . . which is far less dependable than algebra.
When Leah receives surprising results from the DNA test she submitted to a genealogy site, she solicits Sebastian's help. Together, they comb through hospital records to uncover the secrets of her history. The more powerfully they're drawn to each other, the more strongly Sebastian must resist, and the more Leah must admit that some things in life–like love–can't be explained with numbers.
Book Review:
Oh my goodness! This book completely exceeded my expectations. I read it in about a day and I couldn't put it down. I really shouldn't have started it before I got something done because I didn't get anything done. Let It Be Me is the second book in Becky Wade's Misty River Romance series. I loved the characters and the whole book.
Sebastian had me from the beginning, he was such a kind guy. He truly cared for the children who were brought under his care. He is a pediatric heart surgeon. I really enjoyed reading about his history and his life. I felt so bad for him and I don't know what else to say, but I loved him. I also really enjoyed his relationship with Ben, Sebastian's best friend, and Ben's family. Sebastian had to learn to forgive God for his past and to see how blessed he was.
Leah was so cool, she was a math prodigy. However, she was also down to earth. She had wanted to pursue a PhD in mathematics, but she put her dream on hold to raise her brother. I liked how she cared for her brother and her growth as a character. She tried too hard to control her life, but she had to learn that God was ultimately in control. I loved the way she thought and how direct she was.
Leah and Sebastian were brought together when Leah receives interesting news when she was tracking her ancestry. They work together to find the answers to Leah's past, but as they spend time together they start to fall for each other. Sebastian liked Leah from the beginning, but because of his best friend's feelings he steps to the side. However, the more time he spends with Leah the more he falls for her. Leah wasn't looking for love, but as Sebastian helps her she finds herself wishing for more with the handsome doctor.
I liked the progression of Leah and Sebastian's relationship. I didn't feel like it was forced. And I was relatively happy with the decisions that the characters made. I wanted them to find their happy endings, but I also understood their feelings. I really enjoyed seeing Ben, Sebastian's best friend, and his family interacting with Sebatian. Leah's brother was also a lot of fun.
I couldn't put Let It Be Me down! I read it so quickly, and I would definitely recommend it! There were so many twists and turns. And it was so interesting to read about Leah's past and the results of her tests. I can't wait for the next book and I am so excited to see who it is about!
I voluntarily reviewed a complimentary copy of this book which I received from the author. All views expressed are only my honest opinion, I was not required to write a positive review.
About the Author: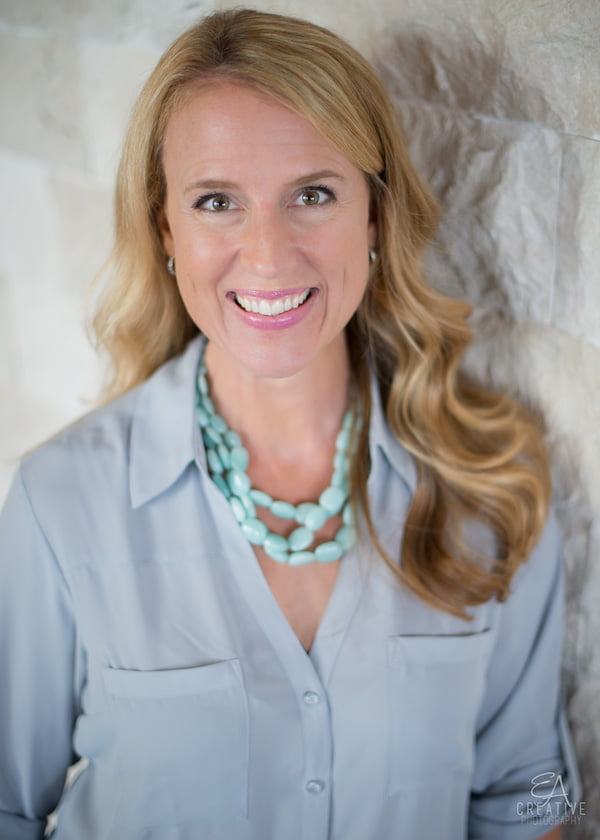 During her childhood in California, Becky frequently produced homemade plays starring her sisters, friends, and cousins. These plays almost always featured a heroine, a prince, and a love story with a happy ending. She's been a fan of all things romantic ever since.
Becky and her husband lived overseas in the Caribbean and Australia before settling in Dallas, Texas. It was during her years abroad that Becky's passion for reading turned into a passion for writing. She published three historical romances for the general market, put her career on hold for many years to care for her kids, and eventually returned to writing sheerly for the love of it. She's delighted to be penning warm, wry, and heartwarming contemporary romances for the Christian market. She's the Christy and Carol award winning author of My Stubborn Heart, the Porter Family series, the Bradford Sisters series, and the Misty River Romance series.
These days Becky can be found failing but trying to keep up with her housework, power-walking her neighborhood, carting her kids around town, hunched over her computer, eating chocolate, or collapsed on the sofa watching TV with her husband.
Website: www.beckywade.com
Facebook: http://www.facebook.com/authorbeckywade
Twitter: http://twitter.com/beckywadewriter
Instagram: http://instagram.com/beckywadewriter
Pinterest: http://pinterest.com/beckywadewriter/
Blog: http://inspiredbylifeandfiction.com/blog/
Goodreads: http://www.goodreads.com/author/show/5298259.Becky_Wade
BookBub: https://www.bookbub.com/authors/becky-wade
Blog Stops:
May 4th
May 5th
May 6th
May 7th
May 8th
May 9th
May 10th
May 11th
May 12th
May 13th
May 14th
May 15th
May 17th
May 18th
May 20th
May 22nd
May 23rd
May 24th
https://www.facebook.com/authorbeckywade